How-to: Using Projects to manage tasks and communicate with team members
Entry #47
Creating or joining a Project (see video tutorial here) is a helpful way of managing tasks and communicating with team members.
First, log into your account on the hsscommons.ca platform. From the "Dashboard," you can create a new project by clicking the "Add Project" button. You then populate it with relevant details, including by adding a project title or by adding new team members. For the project description, it would be convenient for team members to connect if you provide a title of the project (full name of your project, such as Humanities and Social Science Conference 2022), and an alias name (short name for your project to build the project URL, such as HSScon2022).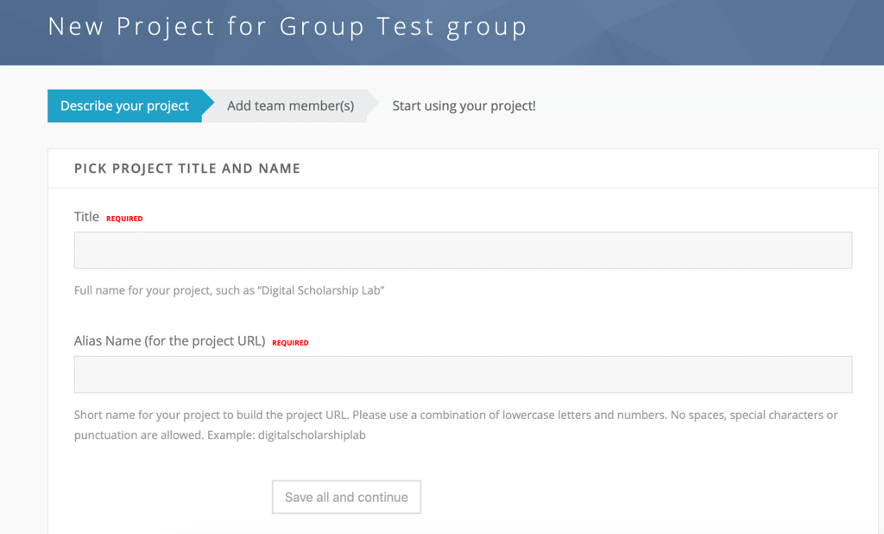 Next, you can add descriptive information about your project, such as the project's objectives, a picture of your project, or a target audience that may be useful for your team members or users. You can set your project as private or public by choosing "Project is hidden from search and listings" or "Anyone can find this project in search and view its basic information."
Once the project's description is complete, you can add team members as managers, collaborators, or reviewers and then start the project. A manager can invite or remove team members, and change the project setting. A collaborator can upload documents, manage the project files, and use the available project tools, such as notes or to-do. A reviewer can only view the files, publications, and team members. Once all the project members have been added, click on the button "Save all and Continue."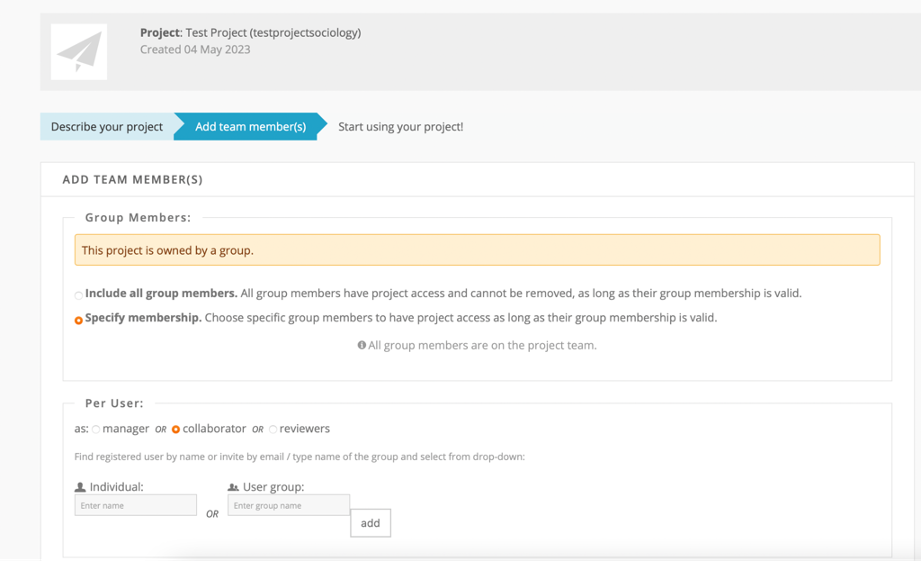 On the left-hand menu from the project's landing page, you can see useful tabs, such as "Updates," "Teams," "Files," "Main Repository," "To-do," "Notes," and "Publications." These tabs allow team members to locate materials, upload documents through "Files", and track their progress or task process by using "To-do" items, access "Publications'', or write a "Note" for others.