Alhacen on Image-Formation and Distortion in Mirrors: A Critical Edition, with English Translation and Commentary, of Book 6 of Alhacen's De aspectibus
Book 6 of the De aspectibus takes on a dual significance as an end to Alhacen's reflection-analysis, not simply because it concludes that analysis but because it represents the ultimate goal for it. Accordingly, Alhacen's…
Listed in Book | publication by group Iter Community
Description
Book 6 of the De aspectibus takes on a dual significance as an end to Alhacen's reflection-analysis, not simply because it concludes that analysis but because it represents the ultimate goal for it. Accordingly, Alhacen's purpose is to apply the cathetus-rule to an analysis of the various misperceptions that arise in the seven types of mirrors chosen for study in the previous books. Some of these misperceptions are common to all mirrors, an example being image-displacement. Some, however, are specific to the shape of the mirror, concave mirrors being a major source because of magnification, image-inversion, and image-location.
Tags
Notes
Original publication: Smith, A. Mark. Alhacen on Image-Formation and Distortion in Mirrors: A Critical Edition, with English Translation and Commentary, of Book 6 of Alhacen's De aspectibus. Interpretatio Series B. 2020. URI: https://ircps.org/interpretatio-b/b005/. This material has been re-published in an unmodified form on the Canadian HSS Commons with the permission of Iter Canada. Copyright © the author(s). Their work is distributed by Interpretatio under a Creative Commons Attribution-NonCommercial 4.0 International License. For details, see https://creativecommons.org/licenses/.
Publication preview
Iter Community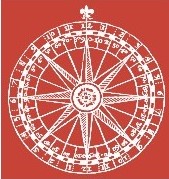 This publication belongs to the Iter Community group.
When watching a publication, you will be notified when a new version is released.